Weight Log: 36.5 - More Data Needed
Published: 2023-11-19 // Progress since last post: -1.3 kg
---
Latest recorded weight:
186.7 kg (avg) - 411.6 lb - 29 stone and 5.6 lb - BMI: 57.6
---
Turns out, weighing myself daily is really what I needed to make right changes and work out what was going on with this body. Honestly it really helped me identify how my weight changes with what I eat and drink. Begs the question: How to record my progress for the blog? Answer: Weekly average.
I track my weight through the Fitbit app and that creates a weekly average from Monday to Sunday (Sorry Americans, week starts with Monday). This means to present the best data on here, blog post days will be changing to Sundays! Still every 2 weeks with a more wordy previous month review near the beginning of the month then the half way ramble posts roughly mid-month. Like this one!
With me getting this data, acting on it, seeing the results within 2 days I've been able to balance and see what makes me wobble the most on the scales. Overall made some progress! Happy to see.
---
Diet is doing okay but I am adjusting all sorts right now. Mentally still just uncontrollable stress but I am getting through fine. Still doing overall more walking but want to do more… just in time for the weather to turn cold, wet and windy. Had my B12 top-up injection Wednesday so should be starting to feel less knackered.
Diet 🤔 / Mental willpower 😫 / Exercise 🚶‍♂️
So! Going forward
I will be weighing myself daily whenever I am at home.
Weight recorded in the posts will be based off the week's average.
Blog posts will be every two weeks on a Sunday not Wednesday (or whenever I can after the Sunday).
Next post will be 3rd December.
---
Anyway, here's the gif:~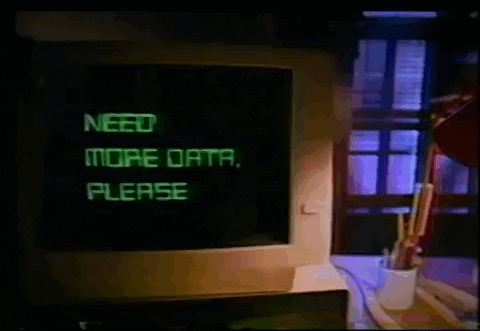 ---