Weight Log: 21 - A Blog Post Late & the Fragility of My Weight
Published: 2022-04-10 // Progress since last post: +3.7 kg
---
Latest recorded weight:
182.8 kg - 403 lb - 28 stone and 11 lb - BMI: 56.4
---
(Originally due 2022-04-06)
10 days off diet.
For 10 days, my fragile routine just fell apart. 10 days off from fasting, diet, exercise… the whole lot was dropped as I poorly juggled work/health balance. While I know I was not making much progress, things were happening. Living away from home in a hotel for over half of those 10 days it made it harder to maintain. Just goes to show how much of a balancing act it all was with my weight and health. Each little thing I was doing was helping just enough to balance. My weight issue is so fragile, its got me reviewing an old medical diagnosis from October 2016 which was never followed up by the specialist. This struggle, the fragility of it all plus trying to re-balance now my work has increased is tiring. Nonetheless, we continue.
Diet 🏨 / Mental willpower 😴 / Exercise 🚫
---
The busy road ahead.
The busy patch is mostly over. My new role comes with more responsibly and higher work load but I welcome it. It is leaving me more tired after work but I will re-balance. Next time I am thrown off should be around June but I can work out something while I work away from home. Until then I have some things I want to try that might help or just be nothing.
Back to the gym next week. I am already back on my fasting. I will find a way to make losing weight less of a fragile balancing act. I am thinking of speaking to my GP/endocrinologist and going back to the hospital to get that now old diagnosis confirmed or denied for peace of mind or breakthrough (cortisol is a bitch). I'm going to get back to playing more Mass Effect Legendary Edition to avoid those bored hunger cravings and hopefully get myself a fulfilling nights rest.
---
So, here's the gif for ya:~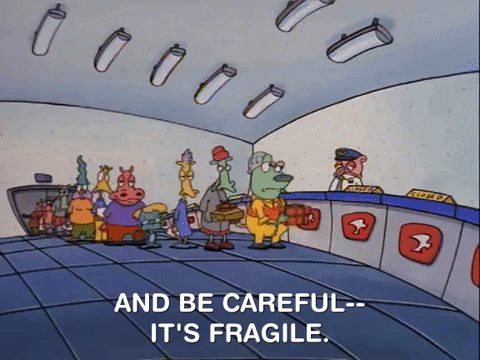 ---