Weight Log: 2 - Birthday indulgence
Published: 2021-03-15 // Progress since last post: -1.0 kg
---
Latest recorded weight:
180.7 kg - 398.4 lb - 28 stone and 6.4 lb - BMI: 55.8
---
"All downhill from now".
While most people use this as a joke for now being 30, I'm going to use it for the trending progress I'm currently seeing in my weight loss 😂. This one was a shock for me, not going to lie. I had a weekend of indulgence in celebration of both my 30th birthday and mother's day. As I have briefly said in my last post, I have been giving Intermittent Fasting a go and on 12th March I gave myself the day off. This "cheat day" plus the weekend before being a celebration, I thought it'd be no loss or slight gain. Turns out I did enough to still lose weight! I must be doing something right.
Intermittent Fasting has been working very well for me and has done wonders for reducing my appetite, which has been glorious. I'm pushing back my personal deep dive into Intermittent Fasting and me until next post. Birthday and hospital took over this one.
---
Hospital results: Good(ish) news, everyone!
5 weeks after the procedure (3 weeks after results were due), I finally get the results via the post. Biopsies come back fine so the diagnosis is Diverticular disease and diverticulitis, a digestive condition that affect the large intestine. Here is the confusing thing with the naming of the condition:
When there are no symptoms, it is called diverticulosis.
When diverticula cause symptoms, such as pain in the lower tummy, it's called diverticular disease.
If the diverticula become inflamed or infected, causing more severe symptoms, it's called diverticulitis.
Yeah, confusing. Still, it's nice to have a diagnosis so I can now take steps to ease irritation. High-fibre diet here we go.
---
Coming in future posts:
Intermittent Fasting and me.

Home work out upgrade.

Talking about Binge eating disorder.
Anyway, here's the gif:~ It's my reaction to continuing losing weight.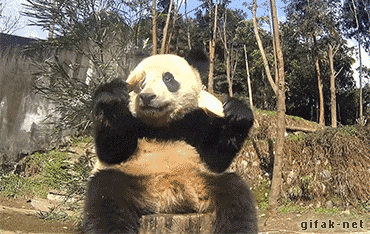 ---