Weight Log: 33.5 - Dose up, waist down
Published: 2023-08-23 // Progress since last post: -1.1 kg
---
Latest recorded weight:
187.7 kg - 413.8 lb - 29 stone and 7.8 lb - BMI: 57.9
---
Numbers still going down!
Yes, some fluctuations still but since my dose got increased last week it kicked things into the next gear. Water retention and oedema symptoms are going away too which is great. Mentally doing great but bit work stressed right now. But! I have booked off an extended Bank Holiday weekend (Saturday to Wednesday) to help just relax with my better half 💕, can't wait. Walking is still going good, back is hurting a bit but less leg ache and less being out of breathe. Might see if I can take Harvey 🐶 for a walk while I'm visiting for the long weekend…
Biggest thing that I and others have noticed, my jeans are starting to fall off me. They are now too big, too loose around my belly. Insane. Also noticed how I fit a bit comfier behind my car's steering wheel. Those sort of things, really boost my mood.
Diet 👍 / Mental willpower 😄 / Exercise 🚶‍♂️
Oh for those who care, just completed my first playthrough of Baldur's Gate 3 🐙. 10/10 game for me. Highly recommend.
---
Anyway, here's the gif:~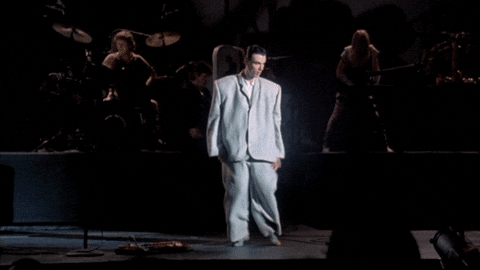 ---