Weight Log: 16 - Some much needed time off
Published: 2021-10-15 // Progress since last post: +1.0 kg
---
Latest recorded weight:
178.5 kg - 393.5 lb - 28 stone and 1.5 lb - BMI: 55.1
---
A pattern emerging.
Up and down, up and down. Bit of a pattern emerging here huh? Granted I've not really made and changes or pushes to break the plateau. Spoke with my clinical psychologist from the weight management clinic and she is very happy with where I am so next appointment will be in a year. Sadly my dietitian appointment had been moved (twice) so won't be speaking with my new dietitian for another month or so. I've been having some much needed time off, a full body reboot and reset. I'm pretty terrible at actually relaxing but the week off work and everything has helped me. Self care is important.
Diet ↑↓ / Mental willpower 🆗 / Exercise ✗
Not much else has happened since the last update so this one will be short and sweet. Next update should have some more substance as I get back to, well everything. Back to work, back to the gym, back to routine. All that said, I needed this break. Sometimes, you just need to perform a cold boot.
---
Anyway, here's the gif:~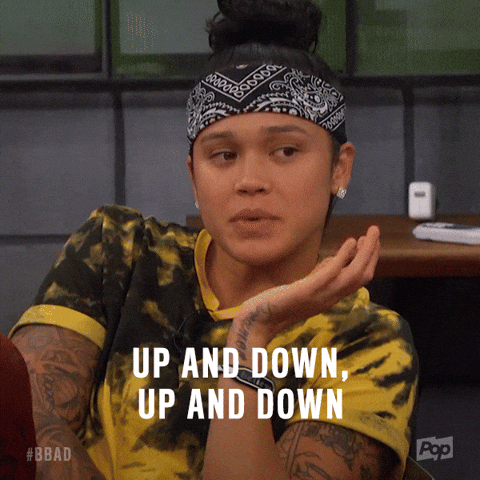 ---
// Click here to add me as a buddy on
Fastic