Weight Log: 15 - Welcome to the yo-yo
Published: 2021-10-01 // Progress since last post: -1.0 kg
---
Latest recorded weight:
177.5 kg - 391.3 lb - 27 stone and 13.3 lb - BMI: 54.8
---
Left and right and up and down.
I'll be honest, I am so pessimistic every time I weight myself. Being harsh on myself feels natural. Yet whenever I think I've fucked things up, I've not. Back to where I was 1st September and I feel like now big social commitments/stresses are done and dusted, I can really re-focus on me again. Between now and the next weigh in, I have 2 weight related hospital appointments, a week off work and just some breathing space for myself. Self care is important I'm told.
I really need to crack my diet and cravings. Those urges to eat are my weakness. With all that being said I would say my diet is trending in a positive fashion as well is my willpower. Exercise is still a negative but not had the space to jump back in the gym since last post. Got my flu vaccine yesterday and oh boy is it kicking my arse right now but better suffer now and be safe(er) for the rest of what looks like a cold cold winter in the UK.
Diet 📈 / Mental willpower ✔ / Exercise ✗
---
Finally, No Time to Die.
Yesterday was the first time I had been to a cinema since before the pandemic. Me being the James Bond nerd that I am, I had to go watch No Time to Die on release day, after an 18 month wait. I am both lighter and physically a bit smaller than the last time I went to a cinema and I can confirm that I could actually fit my rotund figure more comfortably in to the recliner seats (Still went for the bigger recliner seats because the new Bond film was 2 hours 43 minutes and my arse is not as well padded as you'd assume from someone so large). My one sentence review of No Time to Die - A truly fitting send off to the Daniel Craig era James Bond 007, really enjoyed it.
---
No extra big subject write up with this one so here is the gif:~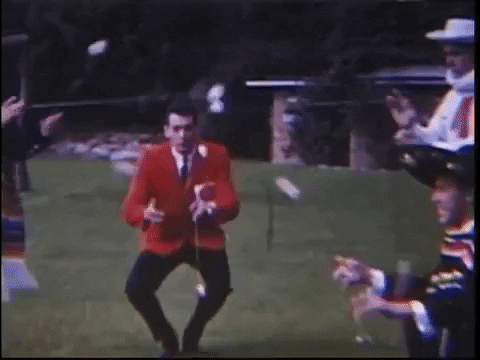 ---
// Click here to add me as a buddy on
Fastic